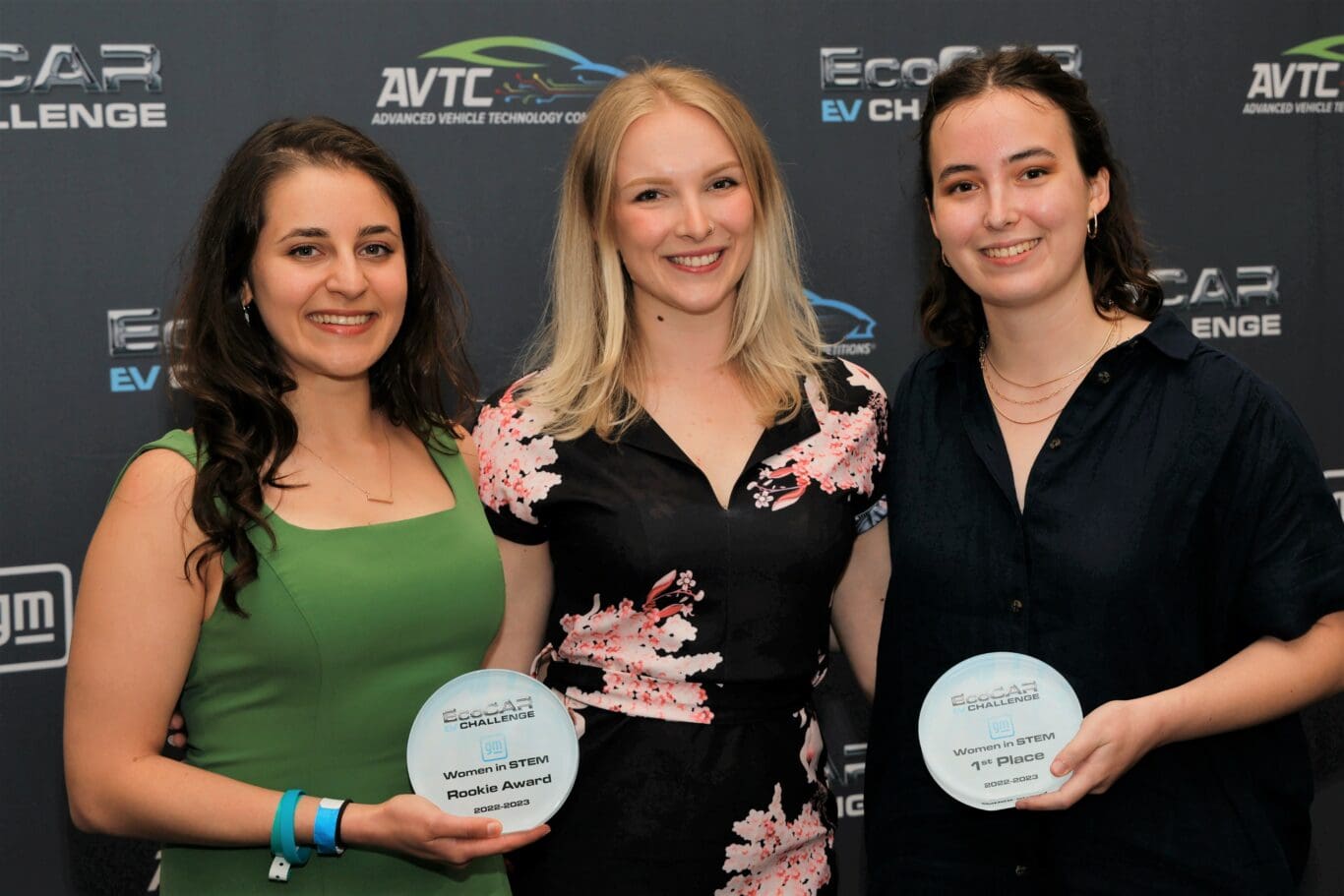 Each year, General Motors proudly sponsors the EcoCAR Women in STEM Awards, which honor women from across the various STEM disciplines who are demonstrating outstanding technical excellence and accomplishments through the EcoCAR program. This award is intended to inspire women to study STEM, grow the support for Women in STEM within each EcoCAR team and university, and encourage women to pursue a career in the automotive field after graduation.
The Year 1 Competition marked the largest number of participants we have ever had for the Women in STEM event, with 18 participants.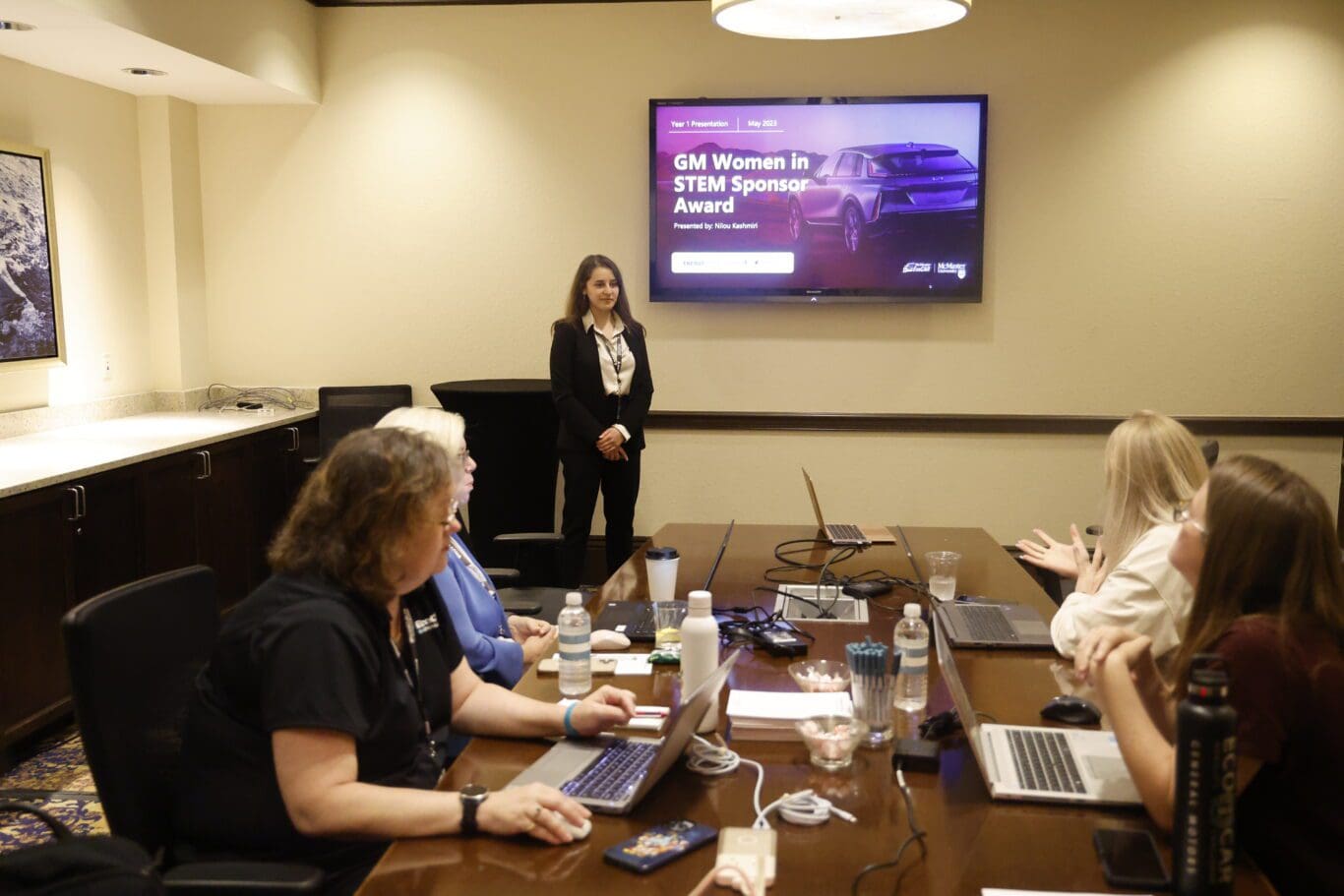 During the Year 1 Awards Ceremony, Nilou Keshmiri, Project Manager of the McMaster University EcoCAR team received the Women in STEM Rookie Award. This award was named in honor of Lyn St. James, 1998 Indianapolis 500 Rookie of the Year who partnered with AVTCs to create the Women in Engineering awards in Challenge X.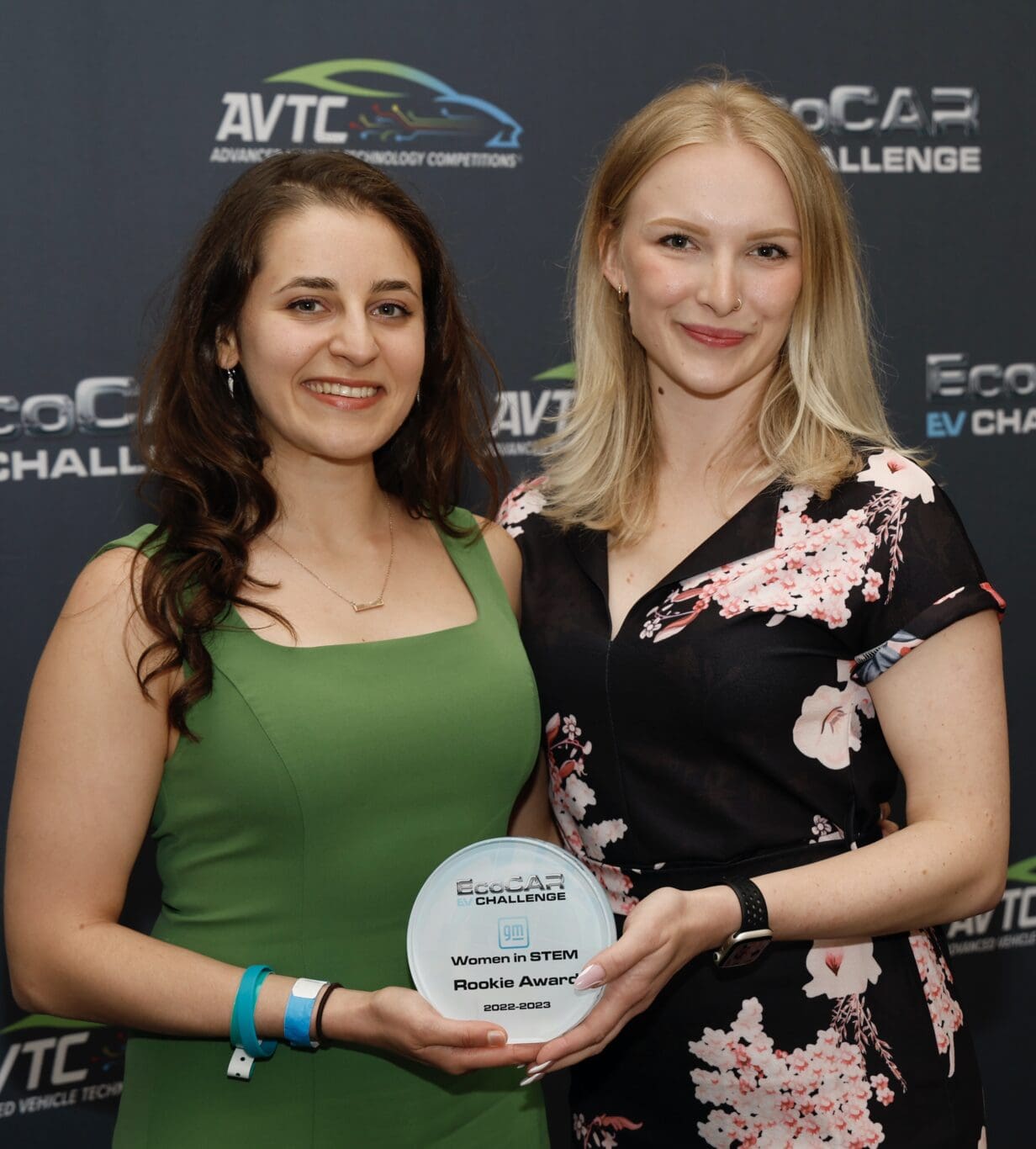 Nilou impressed competition judges with her commitment to fostering a more diverse and equitable EcoCAR team. This year, her team welcomed a record-breaking 160 new members, resulting in a more diverse cohort than ever before. This includes 61% of team members being people of color, 27% being women, and 8% being Black and indigenous individuals. Nilou supports various team STEM events, such as the Women in STEM conference and consistently empowers her team members to take on responsibilities to showcase their abilities. In addition, Nilou guided her team through challenging design work for their Cadillac LYRIQ and kept the team on track through times of uncertainty.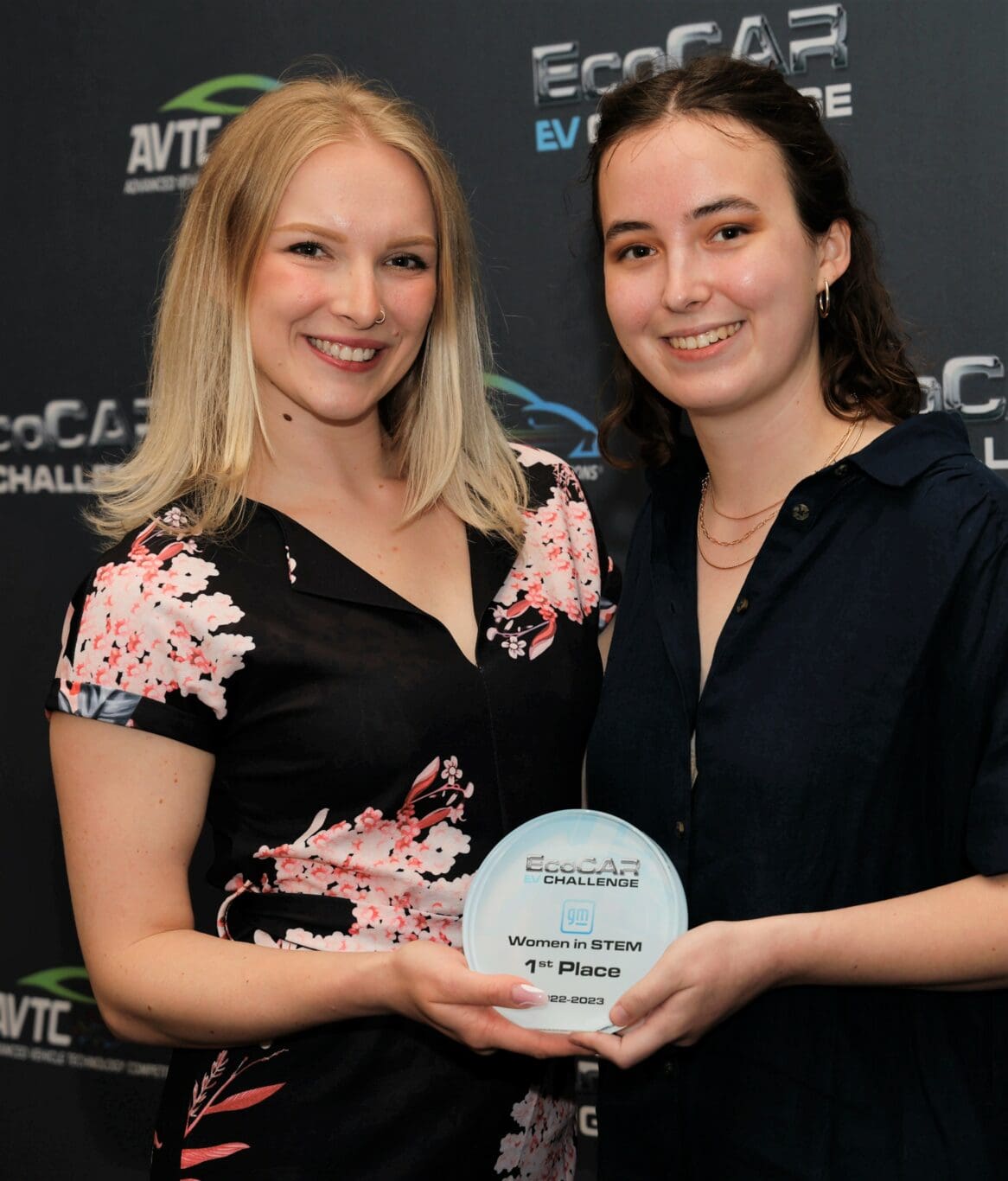 Alexis Dryjanski, Propulsion Controls and Modeling Undergraduate Lead of the University of Alabama received this year's 1st Place Women in STEM Award. Judges recognized Alexis' passion for STEM as she has advocated for women in STEM since her time in High School, where she started an all-girls robotics team. Now as a sophomore at the University of Alabama, Alexis has been heavily involved with her team's recruitment and retention efforts, participating in outreach with the university's Society of Women Engineers as well as coffee chats to promote closer relationships with those on her team. Judges were impressed with all of her technical accomplishments with her PSI team, controls team, and system safety.
Congratulations to all of the outstanding female leaders who participated in the General Motors Women in STEM Award:
Alexis Dryjanski, University of Alabama
Annabelle Wicentowich, University of Waterloo
Bahar Kholdi-Sabeti, University of Waterloo
Daisy Levine, West Virginia University
Fahmida Islam, Mississippi State University
Gianna Distefano, Embry Riddle / Bethune Cookman
Kamryn Russell, Ohio State University / Wilberforce University
Kayla Hamilton, University of Alabama
Logan Dang, University of California, Riverside
Nilou Keshmiri, McMaster University
Prajakta Wale, Virginia Tech
Rachel Abbott, Embry Riddle / Bethune Cookman
Rachel Feng, Georgia Tech
Sara Glickman, Embry Riddle / Bethune Cookman
Skye Myers, Embry Riddle / Bethune Cookman
Sophie Ayoung-Chee, Georgia Tech
Tara Gilligan, Embry Riddle / Bethune Cookman
Tianna Brown, Embry Riddle / Bethune Cookman