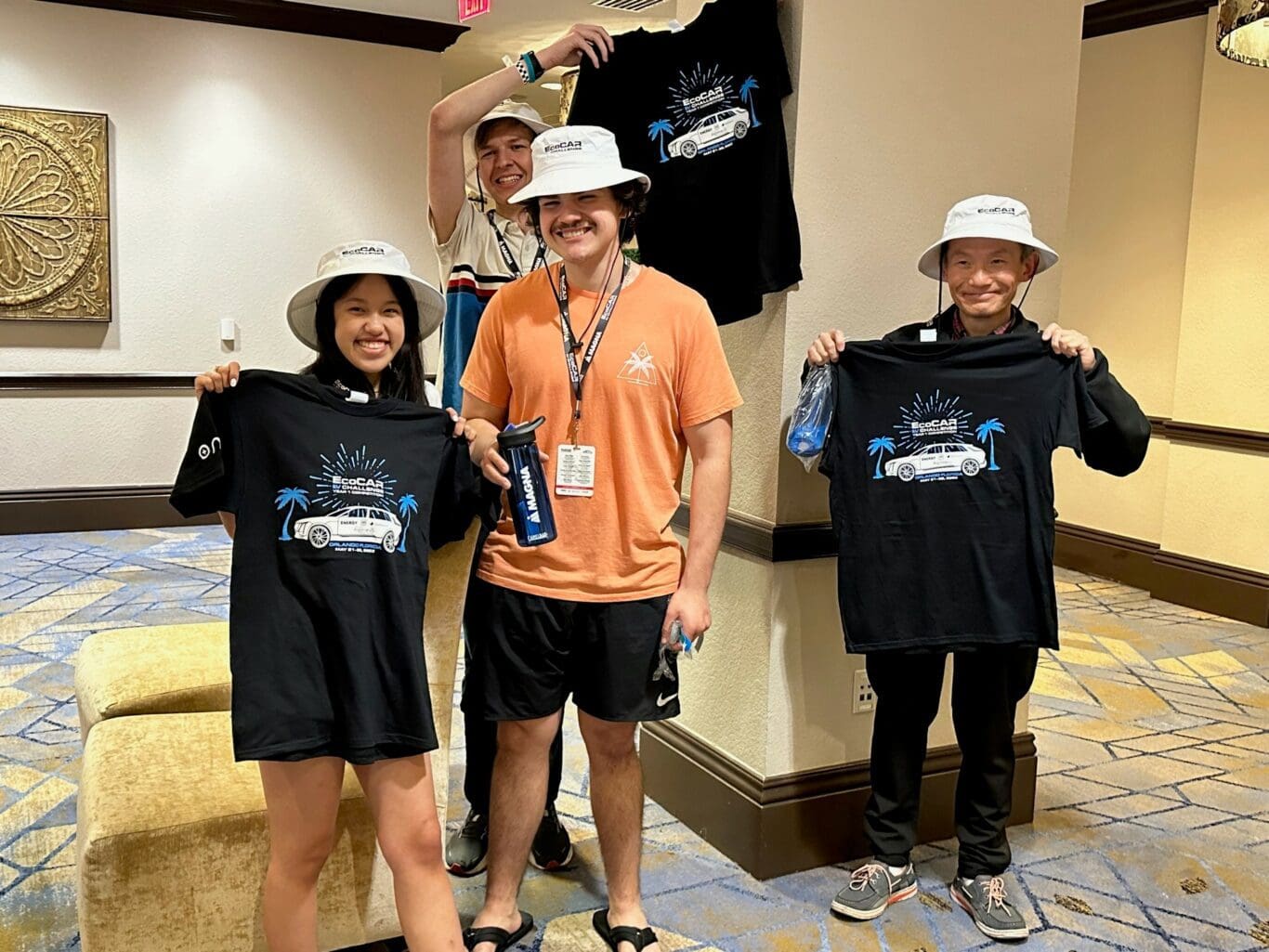 Over 300 EcoCAR participating team members, sponsor, and organizers have arrived in Orlando, Florida to celebrate the conclusion of Year 1 of the EcoCAR EV Challenge.  
There is much to celebrate this year as the EV Challenge features 6 universities that are new to AVTCs, a brand new Diversity, Equity, and Inclusion (DEI) track supported by significant funding for each team, and an Equity in Mobility initiative that challenges teams to engage with their communities in meaningful ways. Most notably, for the first time in AVTC history, all EcoCAR schools are building an EV!
And this is just the beginning.
"This week is the capstone of a year's worth of work that serves as the foundation for the vehicles teams will build over the next three years," said Jesse Alley, EcoCAR Sr. Program Manager. "We are looking forward to a packed week with 6 different presentations in the areas of Systems Design and Integration, Propulsion Controls and Modeling, Connected and Automated Vehicle Systems, Program Management, Communications, and DEI."
More than 70 sponsors from government and industry will be providing their expertise to students by judging the year-end presentations. These presentations allow teams to receive invaluable feedback from panels of industry subject matter experts that prepare them for future years.
In addition to the judged presentations, there will be a number of team and faculty celebrations throughout the week including the Team Welcome Night – Sponsored by Bosch, a Faculty Recognition Dinner, and a Team Appreciation Night – Sponsored by PACCAR.
The week will conclude with a Sponsor Social and Networking Event where sponsors will be able to recruit the nation's top talent for internships and full-time positions. Later that evening, attendees will gather for the Year 1 finale where over 40 award and more than $100,000 will be given out at the Awards Ceremony.
Follow along on social media throughout the week to stay up-to-date with the latest competition news!
To view the list of Year 1 awards, visit the Year 1 Competition Tab.