The EcoCAR EV Challenge Launch Workshop took place April 22-23, 2022 in Washington D.C.
The event kicked off with a press conference at the U.S. Department of Energy where Energy Secretary Jennifer Granholm and Connell D'Souza, Senior Team Lead – Student Competitions MathWorks, announced both new and returning teams to the EcoCAR EV Challenge. Additionally, Steve Carlisle, GM executive vice president and president- North America, unveiled the 2023 Cadillac LYRIQ as the competition vehicle platform.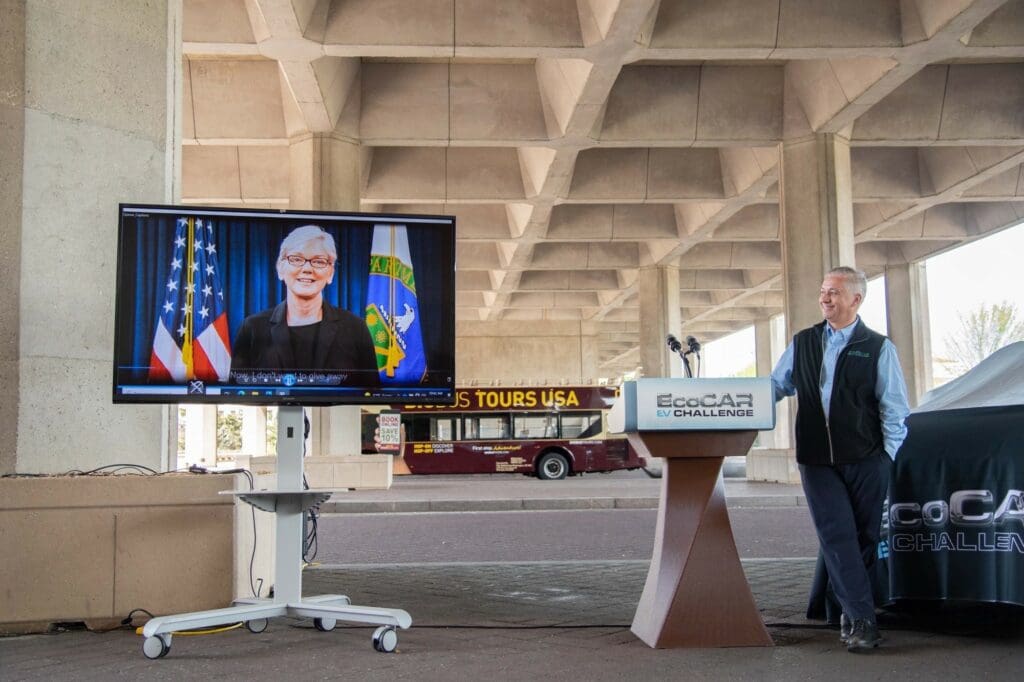 The EcoCAR EV Challenge Launch Workshop serves as the catalyst for participating teams to understand the challenge they will face throughout the upcoming four-year Advanced Vehicle Technology Competition (AVTC) series.
Throughout the workshop, teams heard from Competition Organizers and Headline Sponsors from the U.S. Department of Energy, General Motors, MathWorks, and Argonne National Laboratory about the AVTC series structure, EcoCAR EV Challenge Goals, and in particular, how diversity, equity, and inclusion will be woven into every aspect of the series. This Workshop provided teams with their first opportunity for team-to-team collaboration – which is a tenet of AVTCs.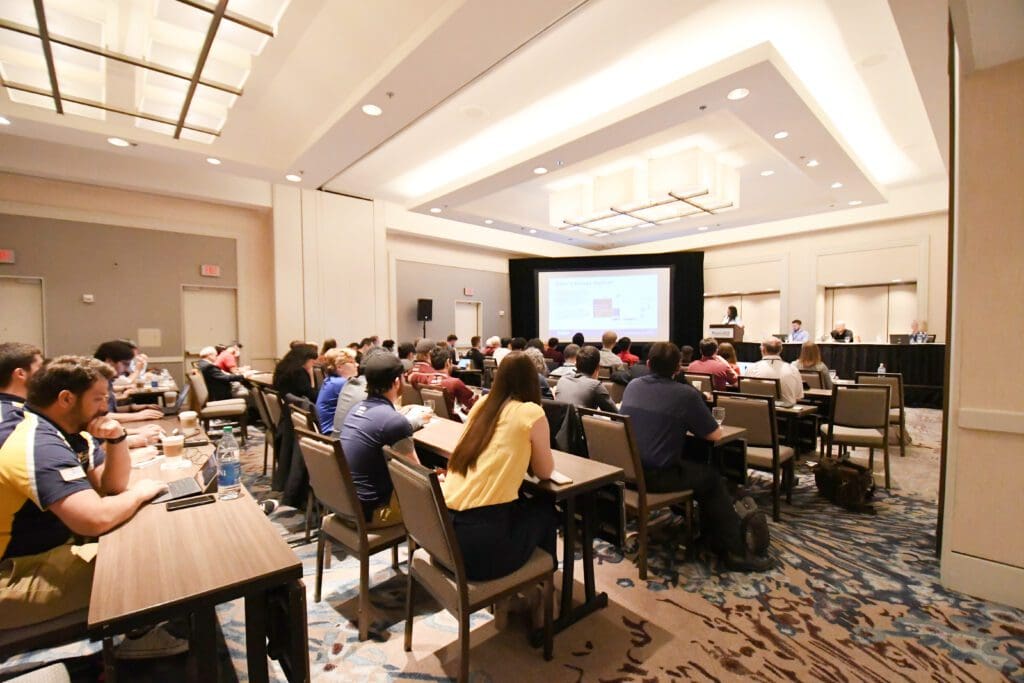 The EV Challenge will kick off in Fall 2022 and conclude in May 2026.
View photos from the event HERE.
View the full EcoCAR EV Announcement HERE.