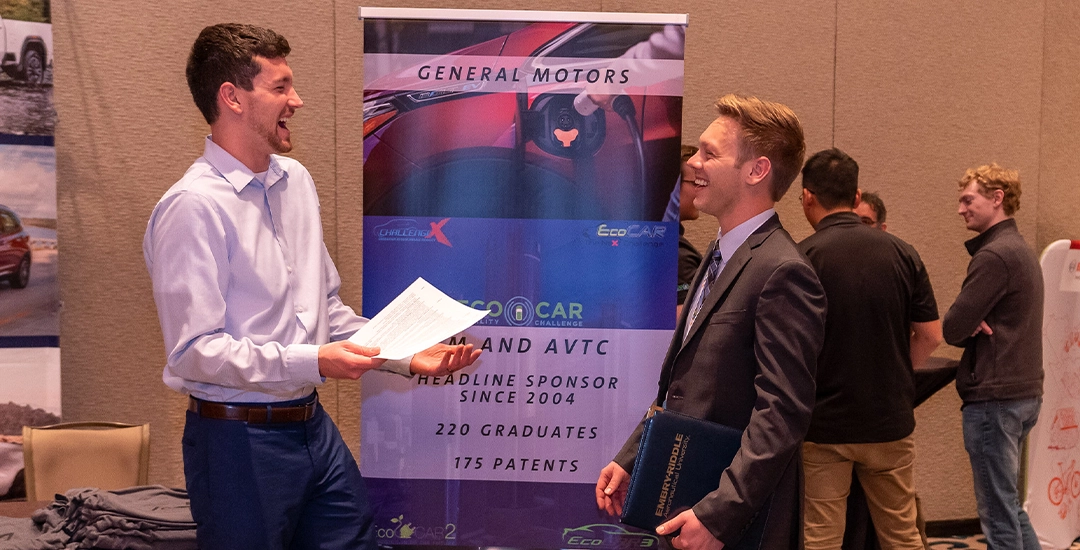 About Sponsorship
Sponsors provide hardware, software, training, and mentorship to support the teams in the development of their competition vehicles. Sponsors are able to observe how their technology performs during rigorous and innovative use. They also have the opportunity to meet, work with, and recruit the nation's most motivated and talented engineering students.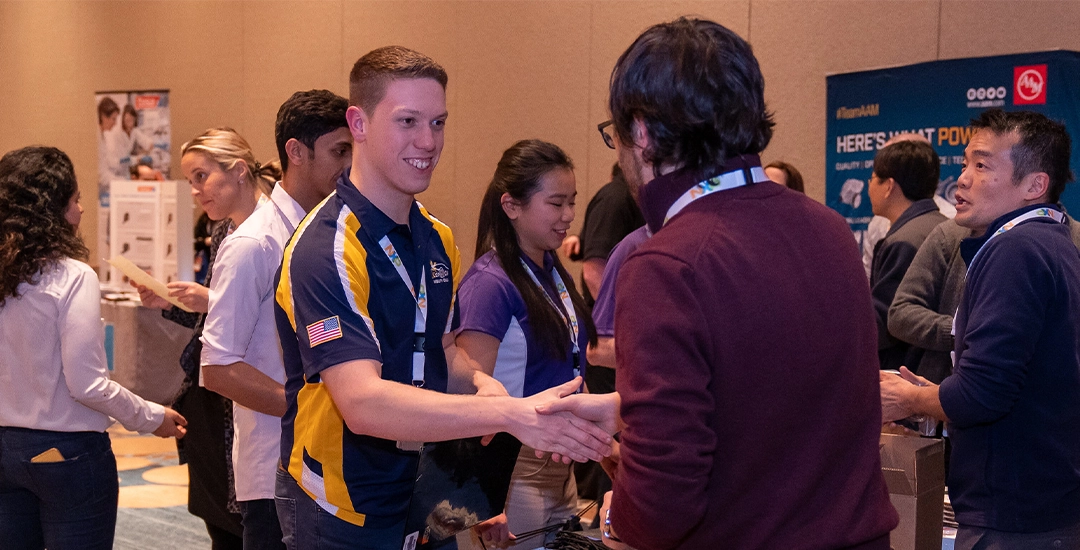 Why Sponsor?
Recruit premier engineering talent
Product development / beta testing​
Product exposure & usage​
Network with other sponsors
PR / social media exposure​​
Giving back / student mentorship​
STEM / community outreach / DEI​

Student Recruiting
Sponsors are connected with the nation's best and brightest engineers and business students through the following activities:


Recruiting events during in-person workshops and competitions
Virtual career fairs to supplement in-person recruiting events
Digital EcoCAR student resume books
Opportunities to promote job postings through EcoCAR team mailing lists

Visibility: Public relations and Media Engagement
EcoCAR sustains a robust effort to promote the EcoCAR program and its sponsors on a regular basis throughout the year.
This includes:
Ongoing and active social media presence
Media engagement and PR opportunities
Sponsor decals on EcoCAR vehicles
This website!

Product Exposure and Usage
Sponsor products are showcased in team vehicles during competition events and outreach events​ and are often highlighted during student presentations to panels of industry sponsors. Students also gain knowledge about working with sponsor products and carry that forward to future jobs in the industry.

EcoCAR Events & Networking Opportunities
AVTCs holds 2-3 training workshops each year of the program plus a year-end competition. These workshops provide strategic technical training to teams to equip them for success in the upcoming year. During year-end competition students test their team vehicles and deliver polished technical presentations on variety of topics to panels of EcoCAR sponsors. These events provide sponsors with opportunities to interact with students, network with other sponsors, judge presentations, promote sponsor products, and recruit the best and brightest students from the current series.
Interested in learning more?
Complete the form and someone from the AVTC team will follow up with you.
Disclaimer
Reference to any specific commercial product, process, or service by trade name, trademark, manufacturer, or otherwise does not constitute or imply its endorsement, recommendation, or favoring by the U.S. Government or any agency thereof. The views and opinions of document authors do not necessarily state or reflect those of the U.S. Government or any agency thereof.
Featured Sponsor Spotlight
Diversity Equity & Inclusion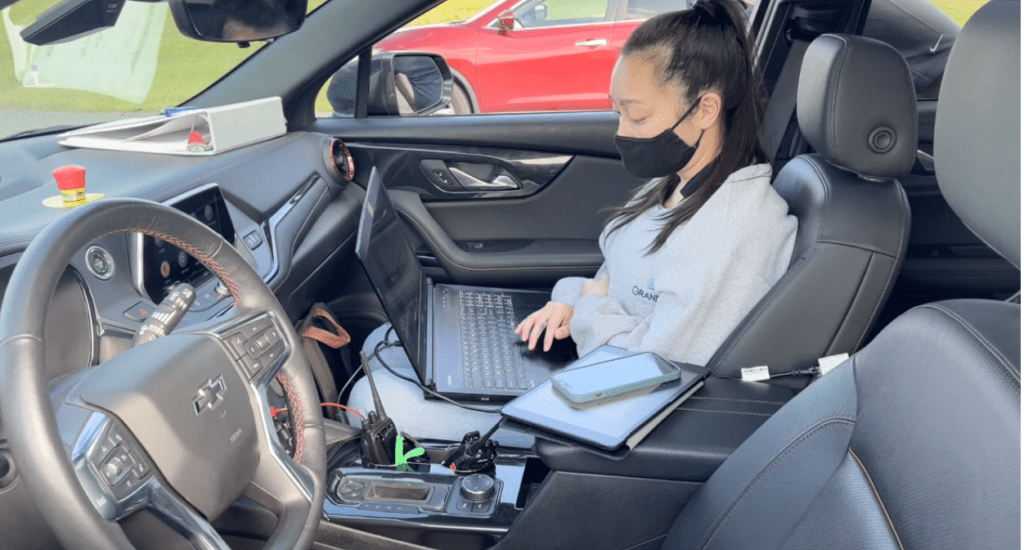 Empowering Students in STEM with The Department of Energy
Written by: Ryan J. Alexander (WVU) & Michaela Alexander (UA) Supporting a Sustainable Future  Since 1988, sponsorship by the DOE has been a critical component of AVTCs. For the past […]