Last week the Georgia Tech EcoCAR Team unveiled the long-awaited Cadillac LYRIQ at the yearly Student Competition Center (SCC) Kickoff.
This event invites each SCC team to the Georgia Tech Instructional Center where teams highlight their accomplishments, outline their goals for the school year, and share how the SCC space makes this work possible. Students interested in joining SCC teams were able to attend and meet with team members and learn more about each individual project.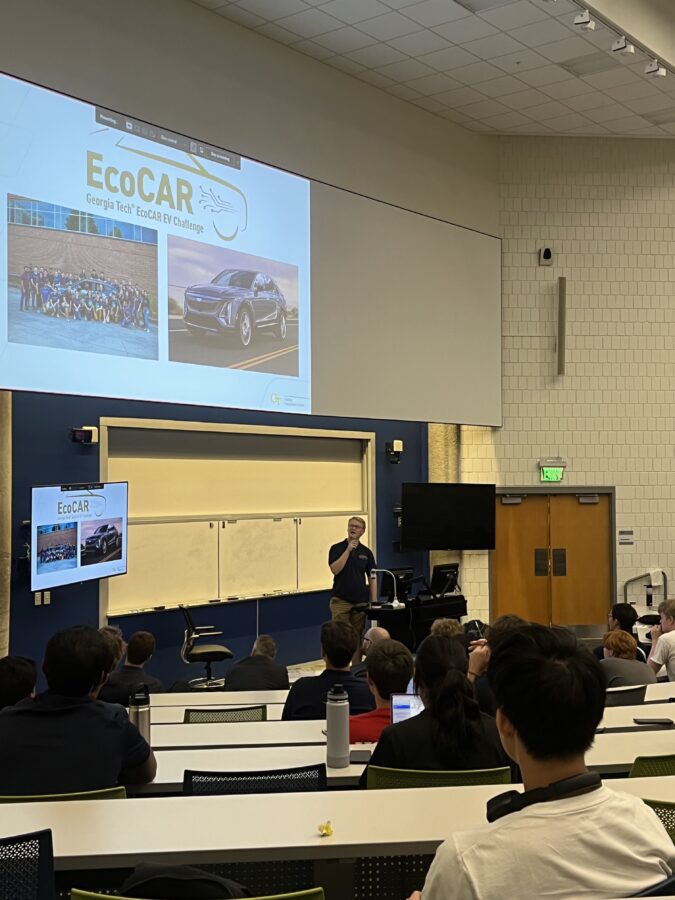 As presentations about each team and values of the SCC came to an end, event attendees were led into the green space of the Georgia Tech Instructional Center, where examples of each team's work was on display – including the team's LYRIQ.
The Georgia Tech EcoCAR team was able to unveil and display the 2023 all-electric Cadillac LYRIQ that arrived at the university on September 8th. The team enjoyed talking with event attendees about electric vehicles (EVs) and upcoming engineering plans for the LYRIQ.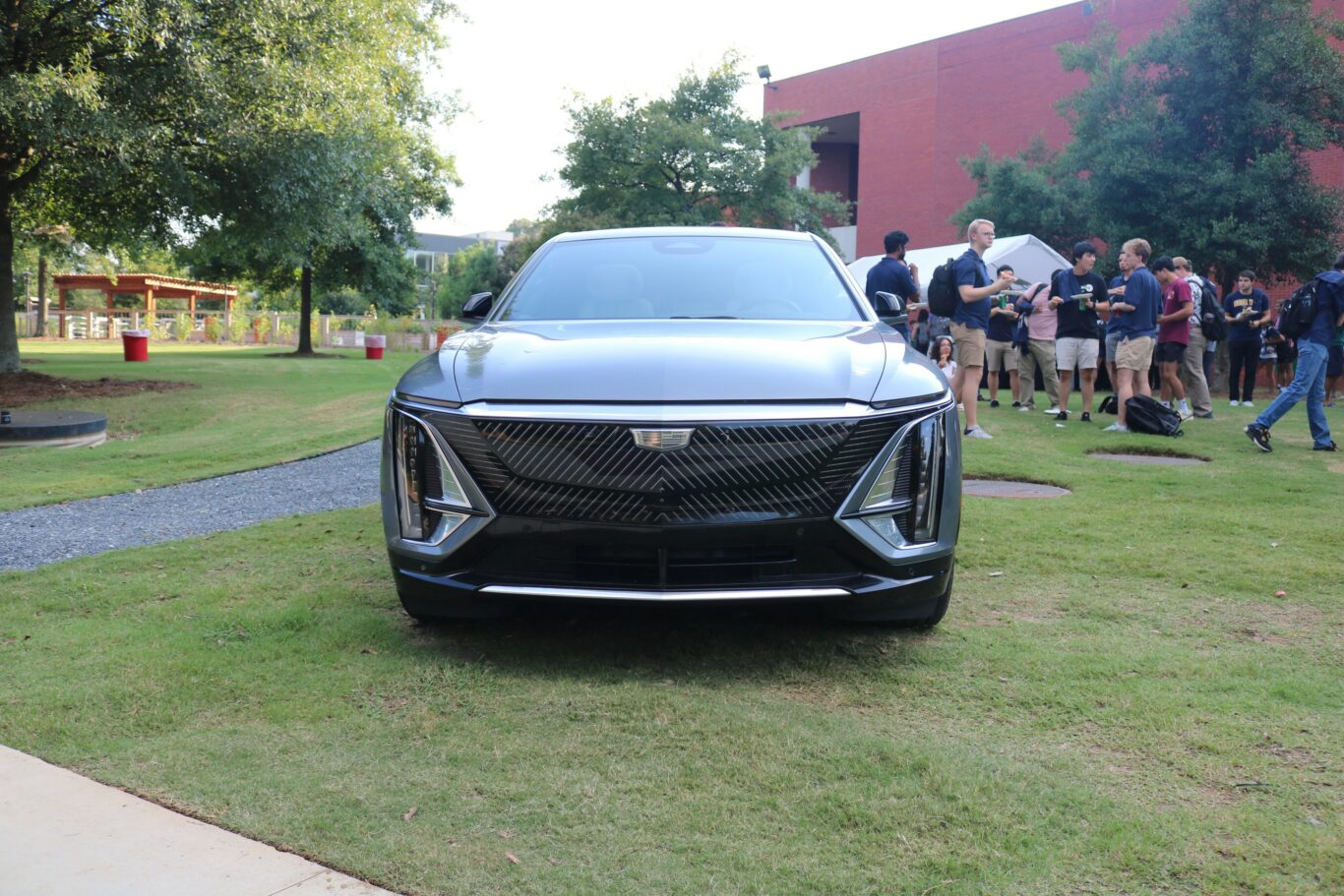 During the event, the team also had the opportunity to show off some of the LYRIQ's features, including the Cadillac Studio 19-speaker audio system by playing music for attendees. The team played a summer-inspired playlist, which attracted more people to ask about the LYRIQ.
Through this event, the team was able to generate a lot of interest in the LYRIQ and the university's EcoCAR team. We look forward to welcoming new team members as we kick off Year 2 of the competition!