Written by: Avery Cantlon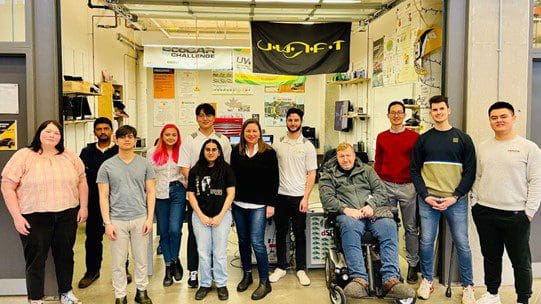 Last month the Member of Provincial Parliament (MPP) of Waterloo, Catherine Fife, visited the UWAFT garage. Fife has been an elected official for 4 years and has spent the last decade in the community working to create tangible impact for families across the region. Fife has also worked to pass many environmental bills in our parliament system that support the safety and sustainability of our community.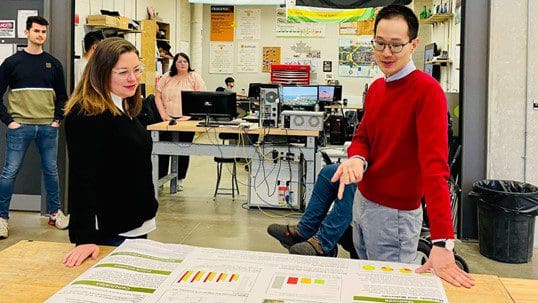 During MPP Fife's visit, the UWAFT team gave her a tour of the campus facilities, including both the UWAFT office and garage for the EcoCAR EV Challenge. MPP Fife was interested in the technical work that our students do at the University of Waterloo. She took specific interest in EcoCAR's mission to equip UWAFT undergrad students with the skills and hands-on training to prepare them for their careers in industry. 
The UWAFT technical leads were able to give MPP Fife an inside look of the previous competition vehicle, the Chevrolet Blazer. She enjoyed exploring the various features our team added to the SUV and learning about our goals to continuously break new boundaries in the field of transportation through innovation, technology, and active student engagement.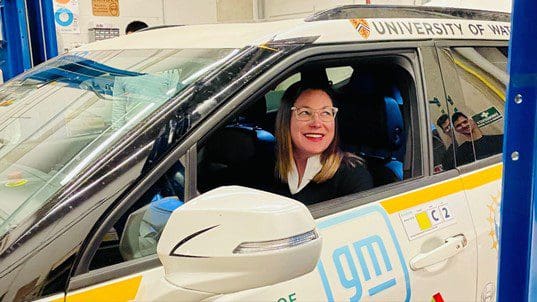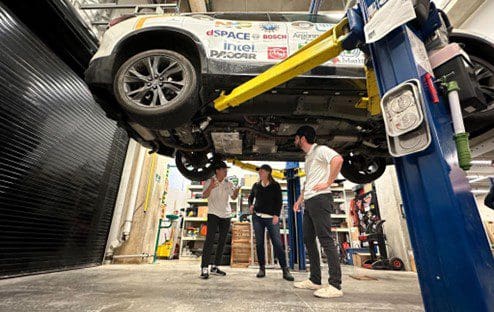 Our team thanks the MPP and her staff for making the time in their busy schedules to visit the campus and our garage. MPP Fife's support and enthusiasm for the work of UWAFT is greatly appreciated.
We hope to continue this relationship with MPP Fife and showcase the Cadillac LYRIQ in Year 2!