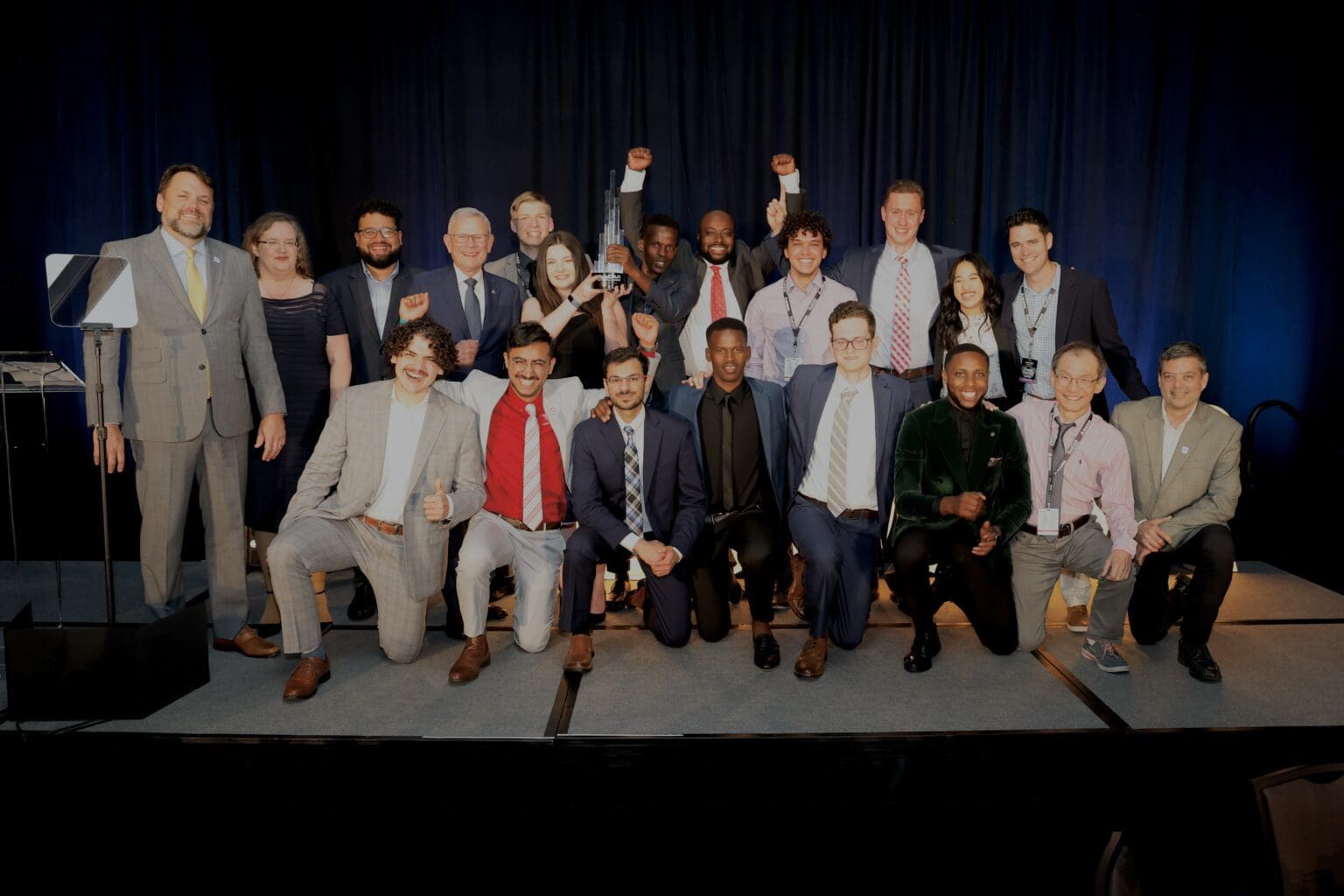 The Ohio State University & Wilberforce University Team has been named the winner of Year One of the EcoCAR EV Challenge. Coming in second were West Virginia University and the University of Alabama.
"Year One of EcoCAR is all about generating big ideas and developing a strategy for the remainder of the competition," said Acting Assistant Secretary for Energy Efficiency and Renewable Energy Alejandro Moreno. "These students are already demonstrating the capacity and drive needed to pursue careers in the EV sector and become trailblazers in the mobility industry."
This year, partnership team Ohio State University and Wilberforce University, one of the competition's two HBCUs, showed consistency in excellence across all subteams throughout Year 1, earning top three finishes for 12 pre-competition deliverables, 10 of which were first-place finishes. They also notched top-3 finishes for their Project Management subteam and their DEI subteam. Overall, the team earned a total of 850 points out of 1000.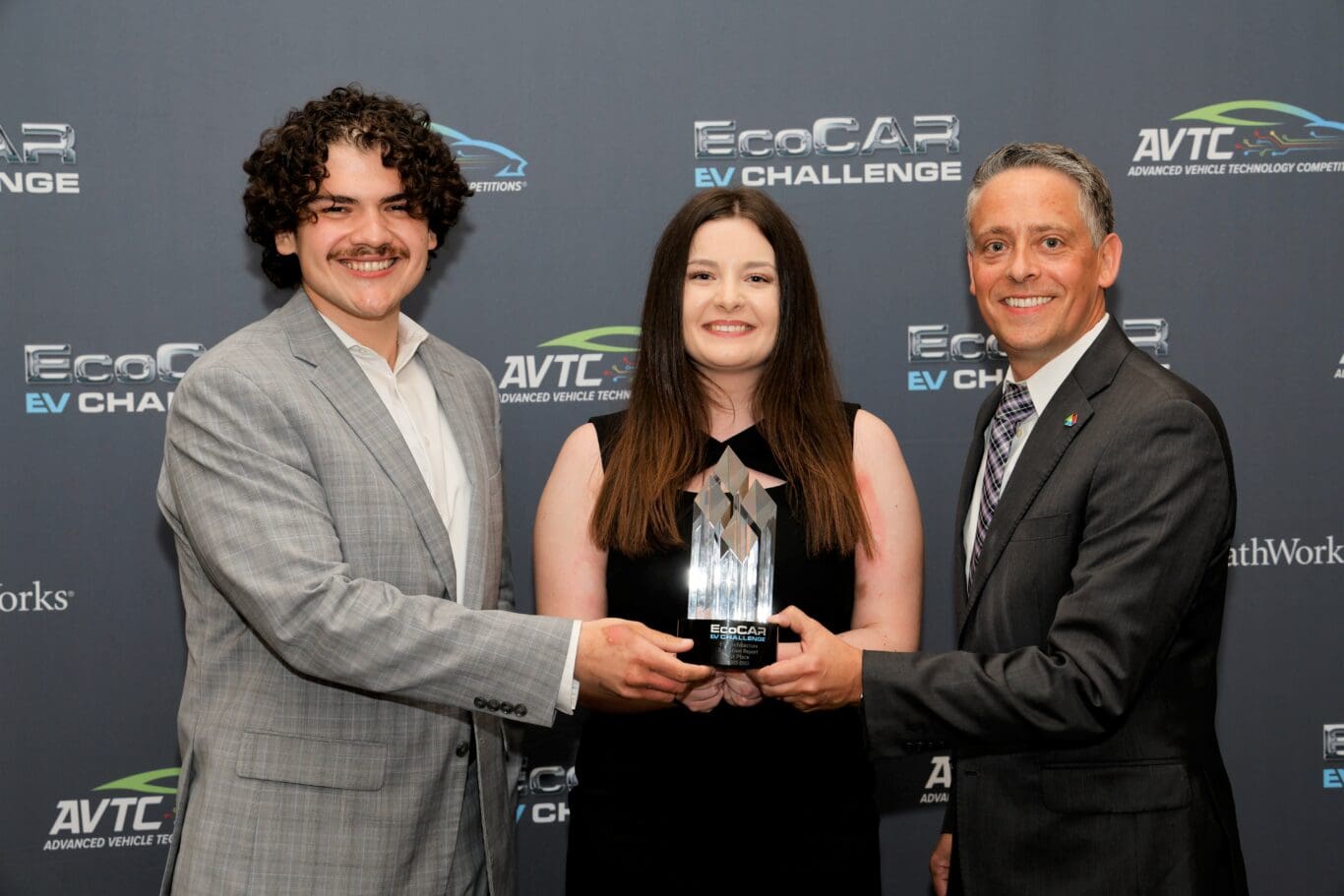 "The Team's complex embedded system designs were impressive," said Lauren Tabolinsky, Global Academic Student Programs Manager at MathWorks. "We look forward to seeing the teams continue to use MATLAB and Simulink to build and simulate their EV designs throughout the duration of the multi-year competition."
In Year Two of the competition, each student team will receive a Cadillac LYRIQ, a next-generation battery electric vehicle (BEV) provided by GM. Teams will be tasked with reengineering the vehicle to add new energy efficient and customer-friendly features designed to address the decarbonization needs of the automotive industry.  
"As a proud EcoCAR sponsor, we are honored to continue to provide the tools and training to help build the next generation of EV talent," stated Ken Morris, Vice President Electric and Autonomous Vehicles at GM. "As this competition progresses, we look forward to seeing how the students incorporate their ideas from this year and put their skills to the test in reengineering their Cadillac LYRIQs. We congratulate the Ohio State & Wilberforce Team on their first-year win and are excited to see what the remainder of the competition has in store."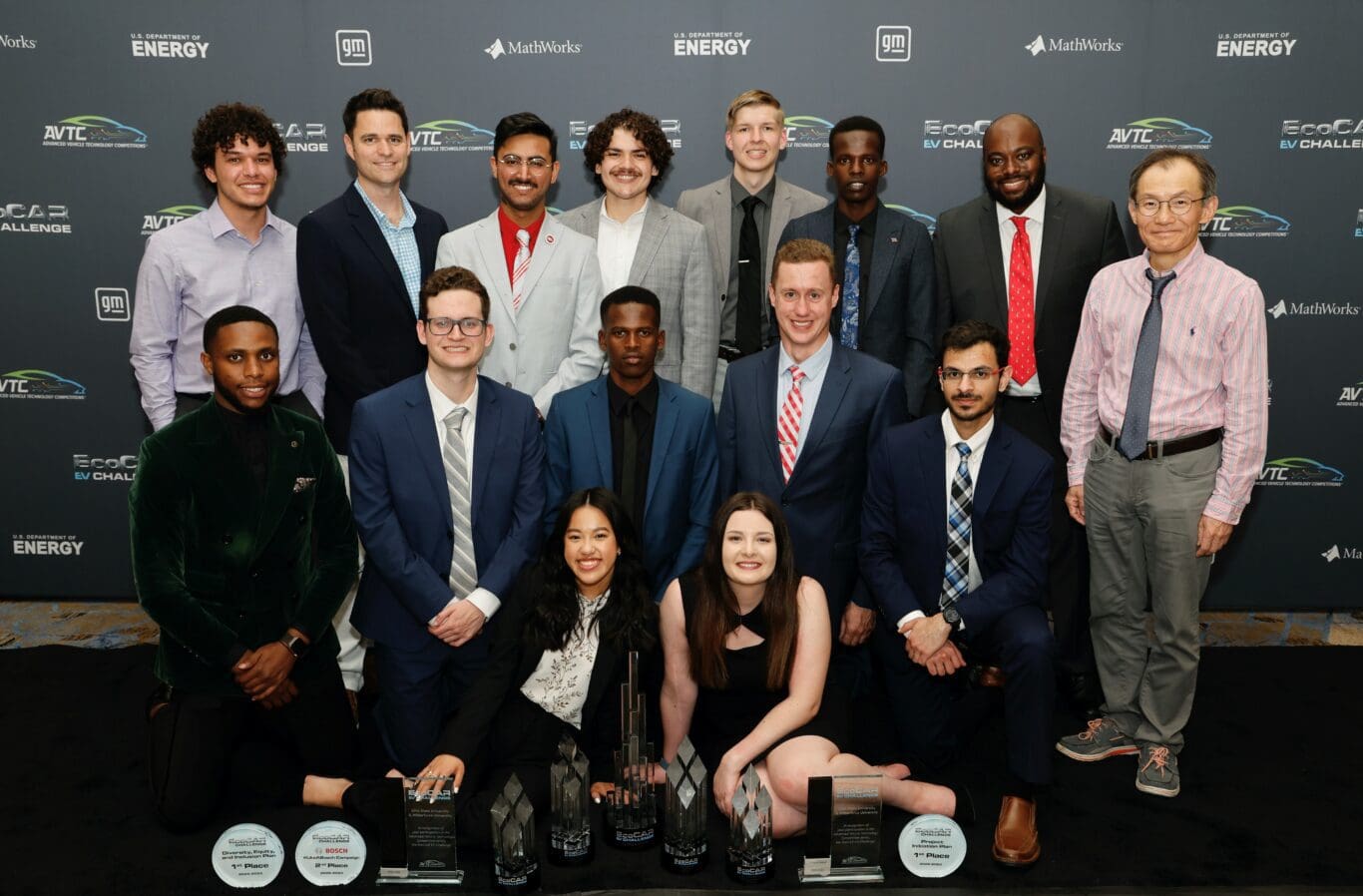 All winners from the Year 1 Competition are located HERE!