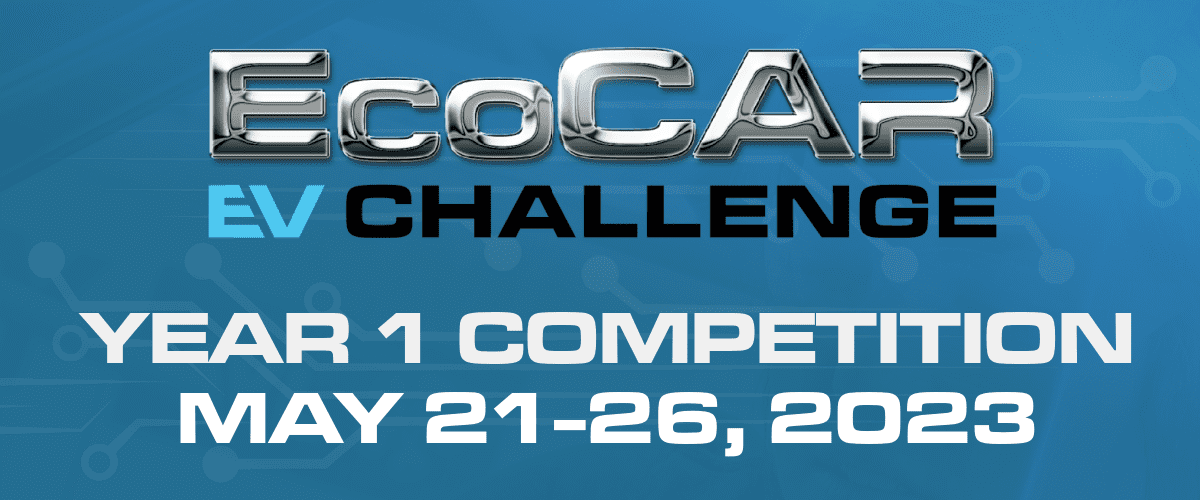 The EcoCAR EV Challenge Year 1 Competition will be held May 21-26, 2023.
At the year-end finale, EcoCAR teams will be showcasing their hard work and effort from Year 1 to sponsors and judges across each of the key the areas of their program: Engineering, Project Management, Communications, and Diversity, Equity and Inclusion.
The competition events will feature a Sponsor Social Networking and Recruitment event, team and faculty celebrations, and the Year 1 Awards Ceremony.
Location and event details will be announced in the coming weeks! In the meantime, mark your calendars and stay tuned for updates during the Winter Workshop.
MAY 21, 2023 – Team Travel & Registration
MAY 22, 2023 – Sponsor Awards and Equity in Mobility Poster Session
MAY 23-24, 2023 – Judged Presentations
MAY 25, 2023 – Sponsor Social Networking and Recruitment Event
MAY 25, 2023 – Year 1 Awards Ceremony
MAY 26, 2023 – Return Travel