Written by: Maria Alejandra Segura Betancourt
Those who have been lucky enough to participate as part of the Hokie Electric Vehicle Team (HEVT) at Virginia Tech within the last twenty-eight years will tell you, Dr. Doug Nelson is an AVTC legend. As a faculty advisor, Dr. Nelson led HEVT for twenty-eight years. As a professor and a mentor, Dr. Nelson leaves big shoes to fill as he enters retirement, and not just any person would be up to the task. Thankfully for HEVT, Dr. Scott Huxtable is the right person for the job.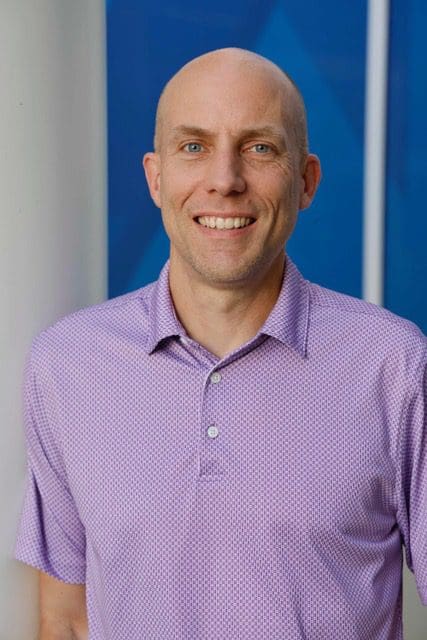 Dr. Scott Huxtable has been a professor in the mechanical engineering department at Virginia Tech for the past 19 years. Achieving his MS and Ph.D. from the University of California-Berkeley, Dr. Huxtable's interests in engineering began when he was young, growing up on a dairy farm. "Growing up we did a lot of fixing and tinkering," said Dr. Huxtable. "I spent a lot of time as a kid repairing things with my dad. I also enjoyed science and math, so engineering was a natural fit."
Dr. Huxtable's interests lie in thermal transport and the efficient management of heat in power electronic systems. His research focuses on nano-scale heat transfer, thermoelectric energy conversion, and thermodynamics. At Virginia Tech, Dr. Huxtable teaches classes on thermodynamics and heat transfer, he has also been a committee member several of Dr. Nelson's graduate students over the years. Trusted by many students and faculty, Dr. Nelson and the department of mechanical engineering approached Dr. Huxtable about taking on the role as lead faculty advisor before Dr. Nelson's official retirement in February of 2023.
 "One of the things that has helped the most are all the team members that have come back to HEVT; they bring a lot of knowledge with them and help lead the team," said Dr. Huxtable. "We are lucky to have these committed team members. Additionally, Dr. Nelson is not retiring until February, so he has been mentoring the team; and frankly mentoring me."
In preparation for taking on the role as Lead Faculty Advisor, Dr. Huxtable has taken the extra step to learn from his predecessor, auditing Dr. Nelson's senior level Advanced Technology Motor Vehicle course before he retires next semester. Learning alongside students, Dr. Huxtable has demonstrated that learning never ends, especially not when becoming the leader of a team.
"This is a new experience for me, and I don't have all the answers. But I am committed to learning along with the team and hopefully bring a new perspective."
Entering a new competition cycle with a new faculty lead, HEVT and Dr. Huxtable are proud to embark on a new adventure, learning together